Nas & Lauryn Hill Announce "Life Is Good / Black Rage Tour"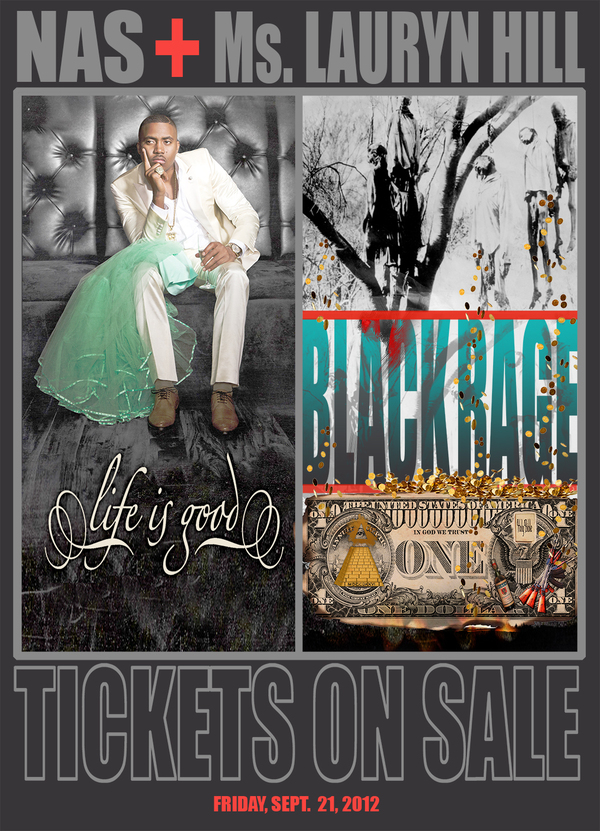 Good news, fans of Nastradamus and The Miseducation of Lauryn Hill: The biggest tour of 1999 has finally arrived!
In all seriousness, October 6 marks the kick-off of an historic trek. The "Life Is Good/Black Rage" tour features co-headliners Nas (he of the recently-released tenth solo album Life is Good) and Lauryn Hill (she of the forthcoming single "Black Rage," multiple horror stories in the new Wyclef memoir, and quite a big tax bill).
Nas kicks the tour off by himself but will be joined by Hill for 10 shows, starting with a stop in Dallas on October 29. The whole thing ends on December 31 with a Nas solo show on New Year's Even at New York's legendary Radio City Music Hall.
To read more about this legendary tour click HERE