Watch Nas Interview With Angie Martinez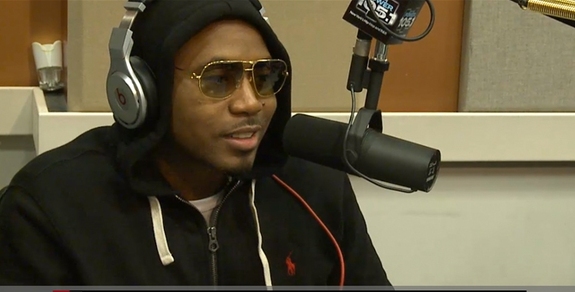 In celebration of the premier of the documentary film, NAS: TIME IS ILLMATIC, Nas recently paid a visit to the Angie Martinez show discussing the details of the film, the red carpet premier, and his feelings of nostalgia over the creation of the project. Visiting Angie at her new home on Power 105, the emcee started the interview congratulating the radio host on her big career move before the two begin exchanging details on their parenting. Nas raps up the interview with hints of new music from The Don himself, as well as releasing details on his other ventures including Las Vegas sneaker boutique, 12am Run and upcoming Mass Appeal Records release from artists Fashawn, Bishop Nehru, Boldy James and more.
Watch the Interview below.
NAS: TIME IS ILLMATIC is currently playing in theaters in Los Angeles and New York City. Additionally, the film will also be screening this evening for a special one-night engagement in cities across the country, before becoming available tomorrow on ITunes and Video on Demand. Click HERE for more information on how to see the film.
BY: LEILA ORTIZ