Finding Your Roots: Listen as Nas Shares His Experience on Discovering His Ancestry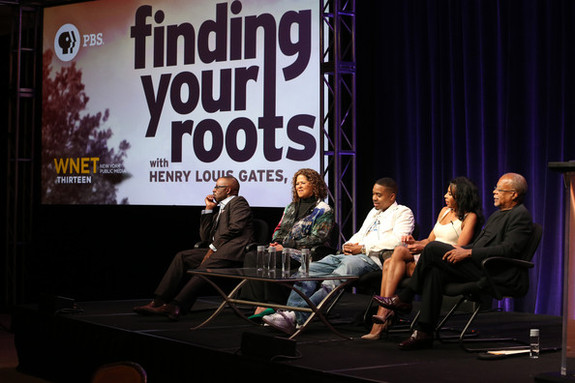 On the upcoming second season of PBS' "Finding Your Roots" with Dr. Henry Louis Gates, Nas will appear on the show to trace the history of ancestors through five generations. Nas, a fan of the series from the first season, spoke of the experience during the PBS Network's portion of the 2014 Summer Television Critics Association at The Beverly Hilton Hotel on July 23, 2014 in Beverly Hills, California. Sharing his reaction from the moment he was presented with documentation from 1859 that showed the sale of an ancestor being sold as a slave, Nas explains, "First I was enraged when I looked at the bill of sale," I was like, that guy that owned property owes me some cash. My people made him really wealthy, so maybe I should find his family and talk."
Nas will be the first hip hop artist to appear on the show as well as the first participant where researchers were able to trace a participants' history through five generations of slavery. The host, Dr. Henry Louis Gates, Jr. explained, "We introduced Nas to five generations – we've never been able to do this before for any African American – five generations of his enslaved ancestors." During the discussion Nas was asked if the new revelations about his family roots would affect or influence his music to which he replied, "Nothing is planned, but I think in some way it will happen on its own." The panel also featured actors Courtney B. Vance, Khandi Alexander and writer and actress Anna Deavere Smith discussing their experience discovering their history in the second series of the show.
The 10-part season 2 of Finding Your Roots will premiere this fall on PBS on September 23.
BY: LEILA ORTIZ