Recap: Nas Honored At 2nd Annual VIBE Impact Awards
This weekend Los Angeles was on fire with tons of celebrations and award events celebrating music in every capacity. Among those celebrations, was the 2nd Annual VIBE Impact Awards, where Nas was honored for his immeasurable contributions to hip hop and the hip hop community.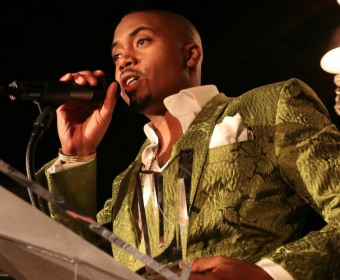 The private ceremony was held at a secret location where the MC was celebrated by friends, family, colleagues, and peers in the industry, including former Manager and friend Steve Stoute, long time collaborators and friends Music Producers No I.D. and Swizz Beatz, Busta Rhymes, and more.
Speaking on the significance of the honor, Vibe Media editor-in-chief Jermaine Hall stated "We didn't want the VIBE Impact Awards to be a lifetime achievement award. We want to honor someone who has made a lasting contribution to hip-hop and will continue to do so in the future".
Hip hop artist J. Cole also took a moment to deliver a heartfelt speech on the impact Nas made on his life personally and professionally as he passionately praised the MC for his skill and integrity as an artist.
BY: LEILA ORTIZ