Complex Controversy: Nas Illmatic vs. It Was Written
This April, the hip hop community will celebrate the 20th anniversary of Nas' classic debut album, Illmatic. Released April 19, 1994, the album is cherished as a classic and debated by many as the hip hop bible. Classic production, extraordinary wordplay, and the point of view of a 17 year old teen growing up in the projects seemed to connect with the masses and resonate a feeling of culture in the hip hop youth.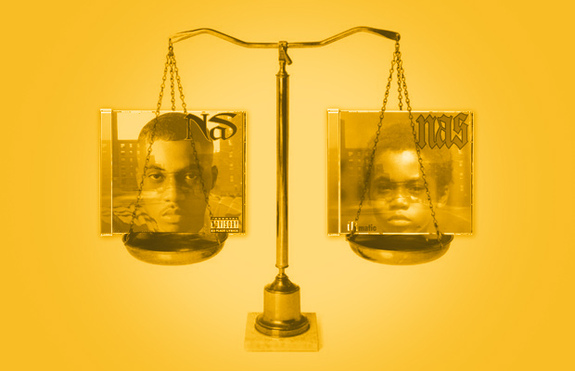 There aren't many arguments against the significance of the album and the talent of the young MC, who was 19 years old when the album was released. Nas created a legacy with Illmatic and fans were eagerly awaiting for the next chapter of that legacy with the release of his sophomore album, It Was Written. Released two years after Illmatic, the album took to appeal to a more mainstream audience and proved to be Nas' most commercially successful release to date. The album included the iconic track If I Ruled The World (Imagine That) featuring Lauryn Hill, as well as other classics including The Message and Street Dreams.
Both of these albums are special in their own rite and deserve equal praise for the impact they forged during what many consider to be the golden era of hip hop. Complex Magazine weighs in on both albums to decide which album ranks best on their list.
BY: LEILA ORTIZ