It's About Community: Nas Raises Over $60,000 for Family Stranded by Fire
Inspired by the story of a single father of 8 who lost everything, Nas used social media as a tool of awareness to help Stanley Young and his family. The rapper launched a campaign on the fundraising site Crowdtilt, which he shared via Facebook and Twitter to help bring attention to the matter.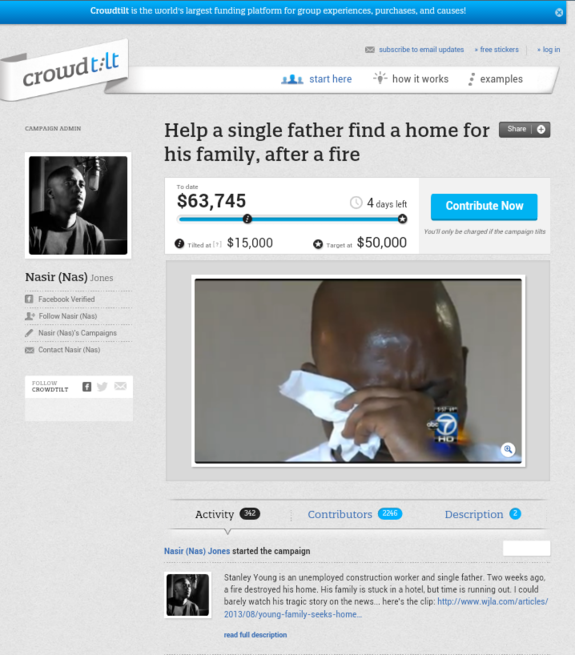 With his starting donation of $5000, Nas asked his fans to come together as a community to help bring a miracle to the Young family. In less than 24 hours the campaign had already surpassed the initial goal of $25,000. The response from the community was so large that Nas donated an additional $5000 and raised the goal to $50,000 which was met within 48 hours of the campaigns establishment. For those who would like to contribute, there are still four days left in the campaign.
Donate here to help Stanley Young.
BY: LEILA ORTIZ