VIBE Summer 2013 Cover: J. Cole And Nas
Vibe sits down with MC's, Nas and J. Cole to conduct an in-depth interview on two of 2013's biggest songs, Let Nas Down and Made Nas Proud.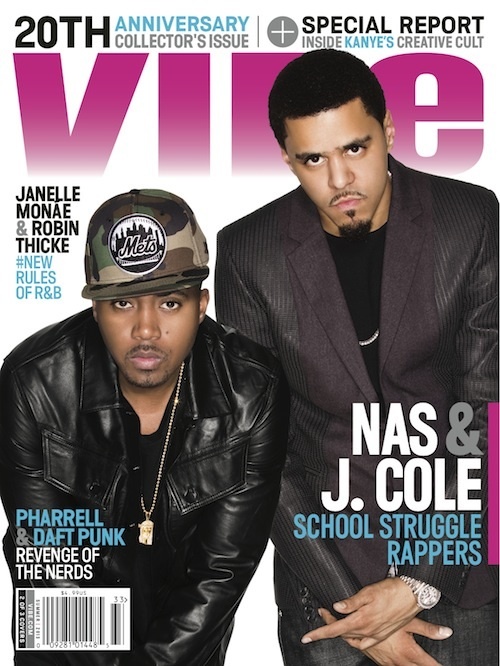 Coming face to face for the first time since the release of the monumental tracks, the two discuss the build up to creating the tracks as well as their feelings and their take on the comparisons made between the two in the hip hop community. The two also discuss the current climate of hip hop in caparison to the 90's as well as the future of hip hop.
BY: LEILA ORTIZ