Nas' Hennessy Billboard Revealed on 42nd Street in Times Square
Nas' new billboard in classic black and white, is the largest billboard in Times Square and was revealed last week.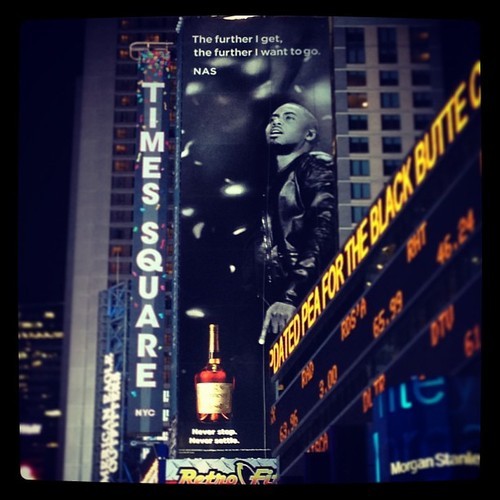 Often called the poet laureate of hip-hop, Nas is universally regarded as one of the most potent lyricists in the history of rap music. Author of 8 platinum albums, he exemplifies the chase for the Wild Rabbit through his decades of brilliance and innovation as a recording artist, performer, activist, and screen actor. Hennessy is proud to join forces with Nas, a long-time connoisseur and fan, as our Wild Rabbit icon for 2013.
BY: LEILA ORTIZ