StyleBlazer Man of the Day: Nas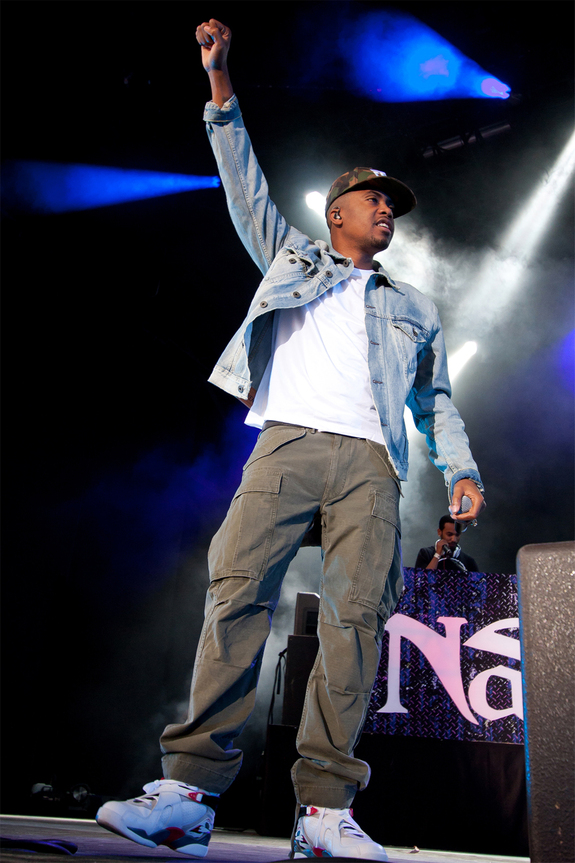 Featured as Styblazer's Man of the Day, Nas was in Gothenburg, Sweden, rocking a live crowd before heading out to NYC last week. The veteran rapper donned a fresh, urban look for the Liseberg amusement park performance.
Nas sported a Hall Of Fame "Wavy" snapback in camo, jean jacket, white t-shirt, green cargo pants and Air Jordan 8 sneakers. The cohesive look was comfortable for the rapper, but also showed his non-flashy style. In the days of designer-obsessed rappers, it's nice to see Nas keep it simple and keep the focus on his craft.
BY: LEILA ORTIZ