The West Australian:Â Rapper Nas into hustlin', survivin'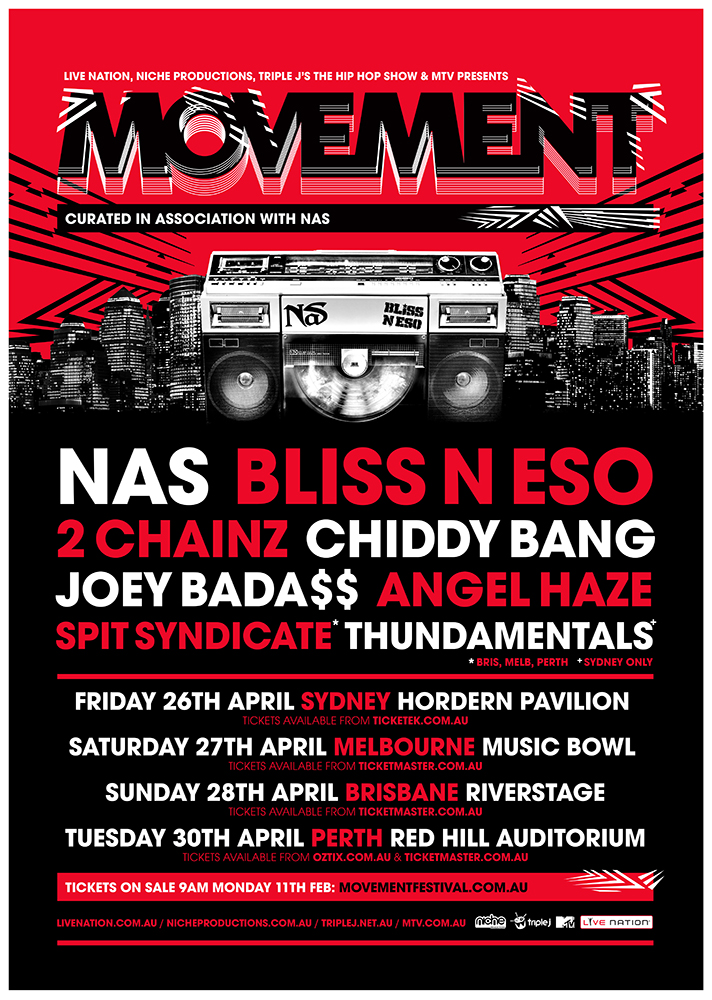 Nas, whose live sets are renowned for their energy and unrelenting passion, is due down under next month to headline The Movement Festival alongside Bliss N Eso, Chiddy Bang and 2 Chainz.
"Heading to Australia is a massive journey, so I'll just be happy to get there," he laughs.
"Once I hit the stage, it's all about the people, man. Movies, reading, sleeping, is what I'll be doing on the flight. It's all about the people though, so when I step on to that stage you won't be seeing a tired Nas. I bring it live every time."
BY: LEILA ORTIZ