Nas, Foreigner, O.A.R. and Third Eye Blind to headline 2013 Mets Concert Series!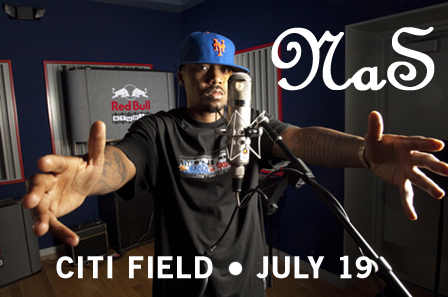 Nas, a Queens native and life-long Mets fan, will perform after the Mets- Phillies 7:10 p.m. game on Friday, July 19. A hip-hop icon since the early 1990s, Nas emerged from the Queensbridge neighborhood of Long Island City, a hotbed of rap artists since the '80s. Nas has since gone on to sell over 20 million albums worldwide over the span of his legendary career and has acted as an ambassador of hip-hop culture throughout the globe.
Tickets for this legendary event are on sale now.
BY: LEILA ORTIZ