On the scene at Nas' Grammy Dinner Party with JLo, P.Diddy and more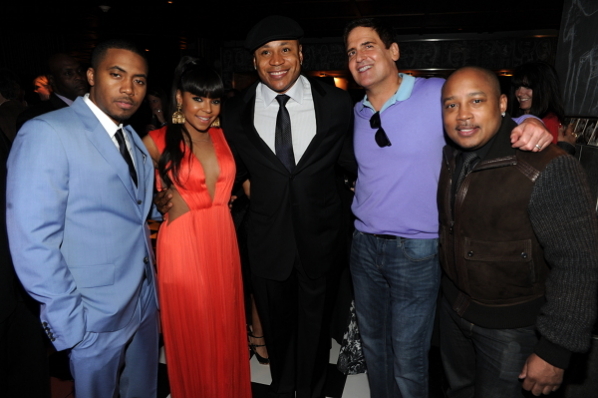 Nas celebrated his four Grammy nominations among family, friends, business partners, and his peers during an exclusive dinner in Los Angeles. Life indeed is Good for the star who followed the dinner with an exclusive party at Hyde Lounge with Hennessy!
Nas' manager (Aymen) Anthony Saleh stood on a podium in a private room of Cecconi's West Hollywood restaurant to toast his client's four Grammy Award nominations for 2013. "I want to toast how far my dear friend Nas has come, especially in this past year," said Saleh, surrounded by Nas, his entourage, business partners, press and friends.
BY: LEILA ORTIZ