Nas Donating Money From U.K. Show To Amy Winehouse Foundation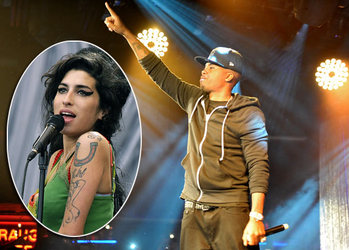 Nas is donating a portion of the proceeds from his upcoming U.K. gig to a charity foundation set up to honor his late friend Amy Winehouse.
The pair developed a close relationship after meeting through their mutual friend, music producer Salaam Remi, and they teamed up to record together before the "Back to Black" singer's death last year.
Now Nas is boosting his pal's lasting legacy by giving $1.60 from every ticket sold for his March gig at London's O2 Arena to the Amy Winehouse Foundation.
The late soul star's father Mitch tells Britain's The Sun, "Nas has announced that £1 from every ticket sold for his London concert taking place at the O2 on March 19, 2013 will be donated to the Amy Winehouse Foundation.
"Amy and Nas had a special relationship... The donation of £1 per ticket will help us continue our support of disadvantaged young people, and we at the Foundation very much appreciate this magnificent gesture."
Please visit the Amy Winehouse Foundation website and give to a great cause.
POSTED BY: LEILA ORTIZ